Quality Policy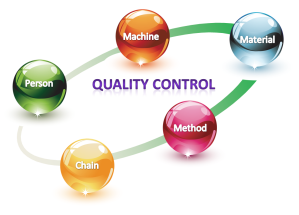 IN OUR WORK, QUALITY IS PARAMOUNT...
The supreme quality ingrained in the vision as well as in each process of the production has helped us deliver long term prosperity and exponential growth. We believe in quality and therefore, We adhere to the most stringent quality check at every stage of our production process. Every product at Coach undergoes an array of energy efficient test, before coming out of the plant. Our quality engineer make sure the raw material reaches to the manufacturing process as per our Quality Assurance Plan. All the manufacturing process are controlled by our QC engineers, who offer various data analysis makes sure the customer requirements are full-filled.
Our fully automatic testing laboratory confirms the quality of the final product. We also conduct inspection from certified agencies such as EQDC and BIS to ensure the highest level of quality. We strictly adhere to the various national & international norms & standards like ISI, CE and ISO. The special cell for SPC and SQC at our quality control section analysis day to day data to make our product qualitative.
Pump & motor construction